ASUS announces ROG Flow X16, a new laptop in its 2-in-1 gaming line, focused on high-powered notebooks. The Flow X16 shares a lot in common with the Flow X13, but it expands to a larger 16-inch format. It's still a 2-in-1 convertible with a 360-degree hinge and touch screen for use as a tablet.
Of course, since it's a 16-inch gaming laptop, it doesn't stand out like the ROG Flow X13 in terms of size. The Flow X13 was an engineering marvel in size alone. Who has heard of an ultra-lightweight 13″ gaming laptop?
Meanwhile, the Flow X16 weighs 2.1 kg with a thickness of 19.4 mm. It's not much, but it's not thinner than popular laptops like the Razer Blade 15 or the MSI GS66 Stealth. Oddly enough, it's even heavier than ASUS' ROG Zephyrus M16.
however, Flow X16 brings its unique 2-in-1 approach to the gaming laptop spaceNow in a larger screen size. It's not just a bigger screen, it's a better screen too. It features a mini-LED panel with 512-zone dimming, which isn't the type of screen you typically find on a gaming laptop. ASUS claims the screen can go up to 1,100 nits in HDR, which means it's certified for DisplayHDR 1000.
Once again, this is unheard of in the world of gaming laptops outside of ASUS' ROG Nebula Display technology, which debuted in the ROG Zephyrus Duo 16 earlier this year.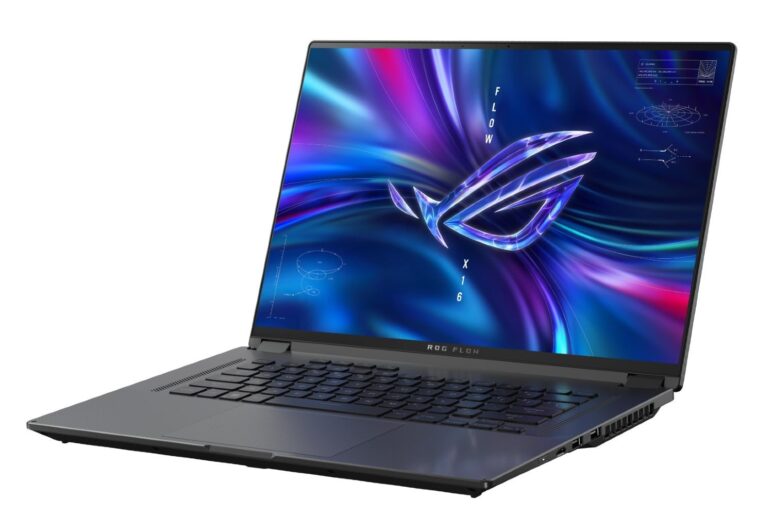 High refresh rate screen
Of course, the Quad HD display has a high refresh rate of 165Hz with a response time of 3ms for ultra-smooth gaming. It's not quite as fast as the Razer Blade QHD OLED display's 240Hz, but it's clearly an improvement over the ROG Flow Z13's 120Hz display or the Flow X13's 60Hz display.
But let's be real, the real benefit of owning a larger version of the X13 is performance. The Z13 and X13 were both limited to the NVIDIA RTX 3050 Ti, and the extra space provided by that larger chassis allows for a more powerful GPU. ASUS hasn't mentioned all the configurations that will be offered, but the top option is the RTX 3070 Ti, which has a maximum TGP (Total Graphics Power) of 100W.
Unfortunately, the Flow X16 only has a 35W processor, the AMD Ryzen 9 6900HS. These are the latest AMD octa-core chips that use Zen 3+ architecture with a base clock speed of 3.3GHz and support for DDR5 memory. The difference in gaming won't be very noticeable, but you may see slower performance in some creative applications than if it had a 45W processor like the Ryzen 9 6900HX. Configurations are offered with up to 2TB SSD storage and 4800MHz DDR5 memory.
ASUS has a few tricks to keep everything cool, like a larger heatsink that covers many of the internal components to absorb heat, while the inclusion of a third fan keeps hot air moving into the vents on the bottom along the length of the frame.
very high price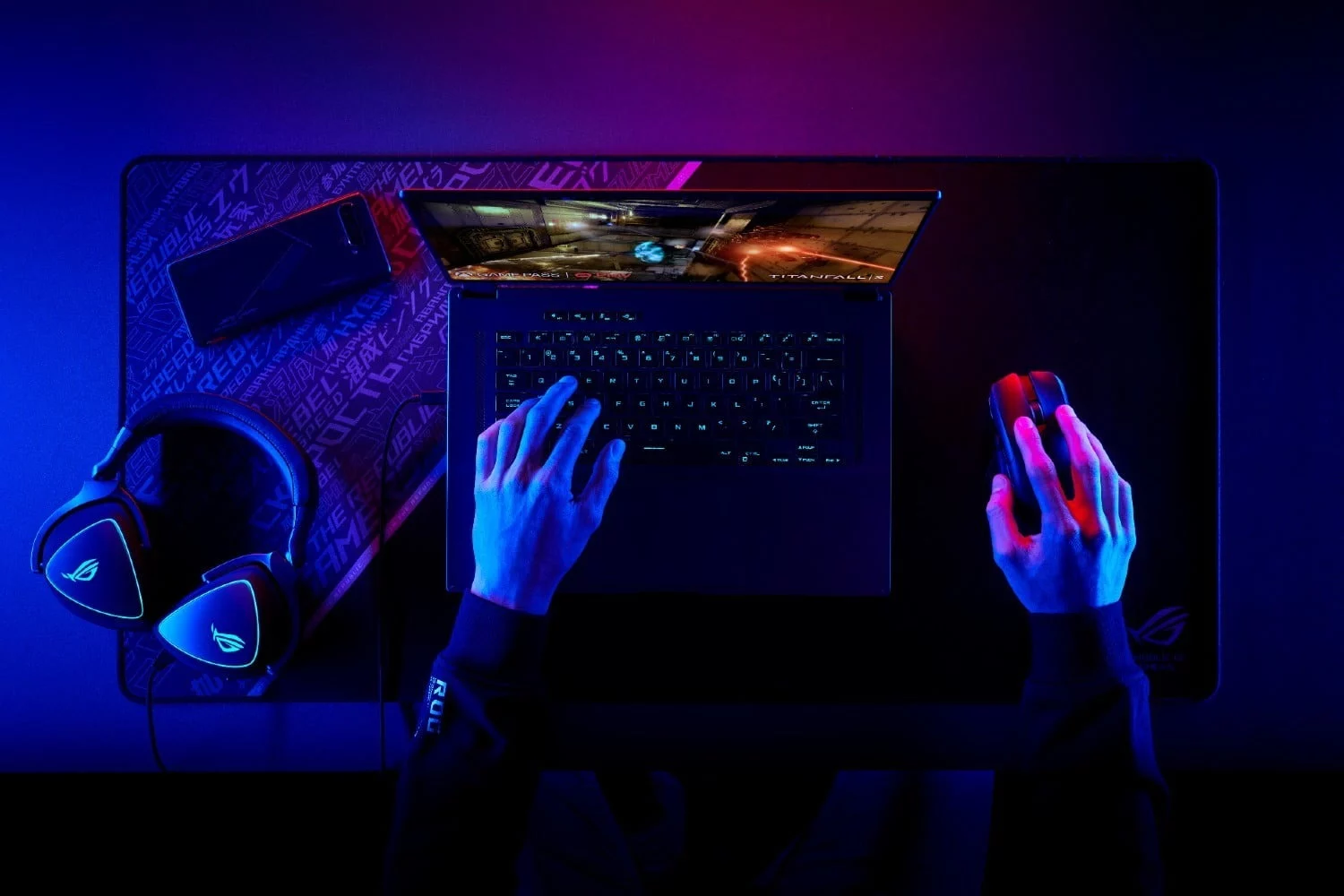 Owns ROG Flow X16 Typical port layout For gaming laptops, including one USB-C 4.0 port, two USB-A 3.2 Gen 2 ports, a microSD card slot, an HDMI 2.1 port, and a headphone jack. Finally, the Flow X16 also supports the proprietary XG Mobile port, which provides an additional USB-C 3.2 Gen 2 port and connectivity to the XG Mobile external GPU. It makes less sense here than the less powerful Flow portable devices, but it's still available if you already own one.
Other features not usually found in gaming laptops include a 1080p webcam, Windows Hello IR camera, and a quad-speaker setup. Oftentimes, even gaming laptops don't get the important quality of life updates that non-gaming laptops do.
ROG Flow X16 will be available in the third quarter, according to ASUS, starting at 3,199 euros. Of course, if you want the strongest options, the prices will go up from there.