new
© Dr. Semiris HARMONY Golf & Beach Estate
Semaris Property Development and Beachcomber Resorts & Hotels have unveiled the Harmonie Golf & Beach Estate project in Les Salines on Rivière Noire, on the west coast of Mauritius.
220 luxury villas certified by EarthCheck
Semiris has entrusted the prestigious French real estate group Vaneau to market the Harmonie program of 220 luxury villas to be built around an 18-hole golf course. Approved by the Economic Development Board (EDB) and developed under the PDS (Property Development Scheme) scheme, this 150-hectare project will provide premium access to beach and marine activities. Designed in an eco-friendly style, Harmonie Golf & Beach Estate will be the first property development to receive EarthCheck certification in Mauritius. Total project cost signed by JFA Architects? 250 million euros.
VEFA Villas for Everyone and Land for Mauritania
Pre-commercialization began in early 2022, with the signing of Initial Reservation Contracts (CRPs). Construction of the first phase is scheduled to begin at the beginning of 2023 and should be completed within three years. The program provides off-plan villas accessible to Mauritian residents as well as international clients, building land accessible exclusively to Mauritian residents.
Stretching alongside the 18-hole golf course and offering incredible views of the area, the golf course and the sea, Harmonie Golf Villas is an invitation to savor the best of tropical living by combining responsible construction with luxury.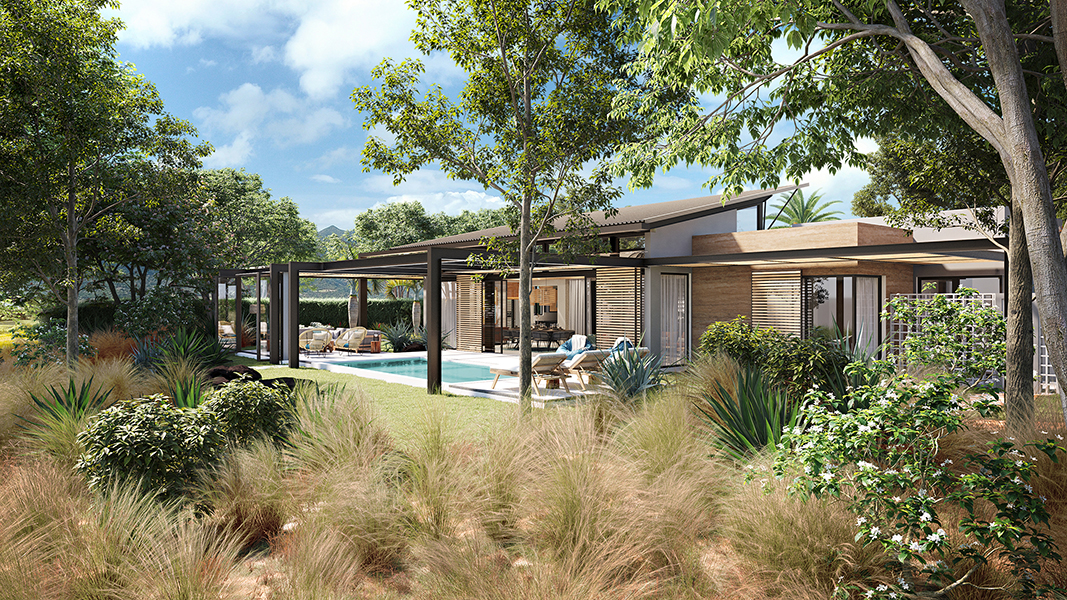 The villas are designed according to the extent of their exposure to the sun
Harmonie offers 3 types of villas, designed to maximize ventilation, natural light and panoramic view depending on their orientation. The N Villas, facing north, have an interior area of ​​169 sq m and a real construction surface of 401 sq m and offers great views of the golf course and the mountain. Facing south, S Villas offer a surface area of ​​204 m², an actual built deck of 507 m², great views of the sea and the famous Le Morne peninsula as well as softer light. As for W villas, its net interior area is 177m2, the actual building area is 430m2. Facing west, it allows you to enjoy the wonderful sunset. Harmony Golf and Beach Estate Villas Prices? They start at 1.5 million euros.
A sustainably designed and managed golf course
GEO certified, an international standard awarded for courses designed and maintained in an environmentally sustainable manner, Harmonie Beachcomber Golf will be designed by Sandlake Golf Design, to which we owe the golf courses in Augerville near Paris and Maison Blanche in Geneva. Sustainably managed with the goal of increasing the biological richness of the site, the golf course will provide exclusive access to the property's future owners, who will appreciate both the green environment of the clubhouse and the international standard 18-hole Par 72 course.
Designed to be accessible to all players, it will reveal every minute detail over time and will enhance challenging gameplay, as every move is artistically imagined, requiring precision and strategy.
A sustainable project in the heart of the west coast of Mauritius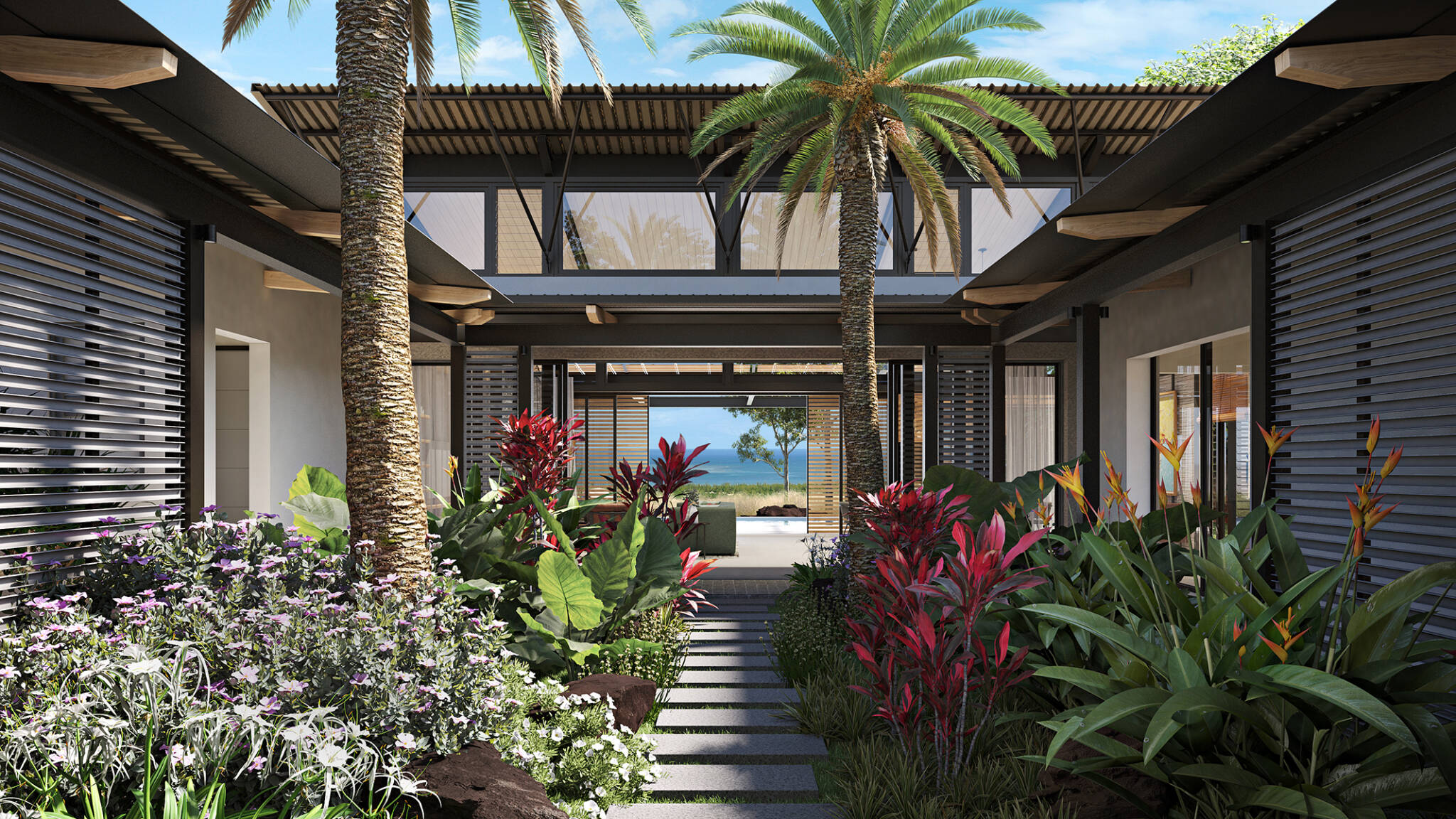 Harmonie Golf & Beach Estate is located in Les Salines on Rivière Noire, on the west coast of Mauritius. The Rivière Noire, with its very own atmosphere, invites you to an authentic and lively lifestyle.
Between its trendy shops and restaurants, proximity to the area's wild nature, attractions, and outdoor entertainment offerings, not to mention the gorgeous glowing sunsets for which it is known, Rivière Noire has it all.
Today this former fishing village is very popular with expats, and it has maintained its authentic character. The result is a charm in itself and a lifestyle that will not leave anyone indifferent!
It is ideal for successful holidays, as well as fun in everyday life: shops, international schools and medical centers nearby, as well as its numerous services mean that Rivière Noire does not lack anything that guarantees the hectic daily life of the family.