That's it, the new PlayStation subscriptions are here: a real little revolution for PlayStation 4 and 5 owners who will finally have access to a unified experience that combines game catalog, retro and cloud gaming. So PlayStation joins Xbox in catalog offerings, but there are some issues that should be woeful. That's why there are probably some tricks you don't know yet and some pitfalls you shouldn't fall into.
index
Does it also work on PS4?

Watch out for the cloud

You are a PS Plus subscriber and PS Now =

classics

Choose your formulas carefully!
The following text is a transcript of the above video
Does it also work on PS4?
Scenario one, you just have a PS4 and are wondering if you can take advantage of all the contributions of the new service. We quickly remember that the new PS Plus is divided into three categories, Essential, Extra and Premium, each time with additional features and an increasing price as well. So, if he pays more, is that interesting for a player who only has a PS4? Obviously, yes, especially right now. New subscriptions are adapted to your device, so you will have a slightly lower version compared to the one on PS5. In general, the new version PS Plus is a mixture of PS4 and PS5 libraries, with the addition of the cloud and the ability to download games locally on certain titles. And on top of that, the premium version, PS Plus, is now also a legacy catalog offering PS1, PS2, PSP and PS3.
PlayStation places great emphasis on these new modes as well as the ability to try the games for a limited time before purchasing. This is the catalog of trial versions. And if you only have a PS4, rest assured, for now, the games you can try are pretty much cross-play. Concretely, with the new PS Plus, if you use a PS4, you will be able to access almost everything, quantitatively and qualitatively, everything except for next-generation games. surely.
So will it still be interesting in the future, nothing is less certain, and you may find yourself after 6 months or a year, with PS5 game additions, whether in Game Catalog, or equivalent Game Pass, or in Trial versions, and you will not be able to access them. PS5 games, at the moment, do not appear in your searches if you are using a PS4. For example, if you search for Returnal or Demon's Souls, they will not be listed. On the other hand, you have the possibility to undo hundreds of games from different catalogs. In this regard, a word of caution: some games are downloadable, others are also accessible in remote play in the cloud, and some games are only available in the cloud. Which brings us to the second warning.
---
Watch out for the cloud
Whether you're using a PS5 or a PS4, things change a bit and sometimes you'll have to go through the cloud. And this cloud is the one for PS4. As of now, there is no way to play PS5 games in the cloud yet. This was not planned by Sony. So it is impossible to play on PS4, Demon Souls is on the cloud and your only alternative is to buy PS5. The cloud is a direct legacy of PS Now, which has been re-engineered and integrated into the next generation of PS Plus. If you use a console, this cloud can interfere with the game catalog of the additional mode that you then find in the Premium mode. Assassin's Creed Valhalla, for example, is a PS4 and PS5 game, if you want to play it on your PS4, you only have the cloud option, you can't download it to your console and play it locally.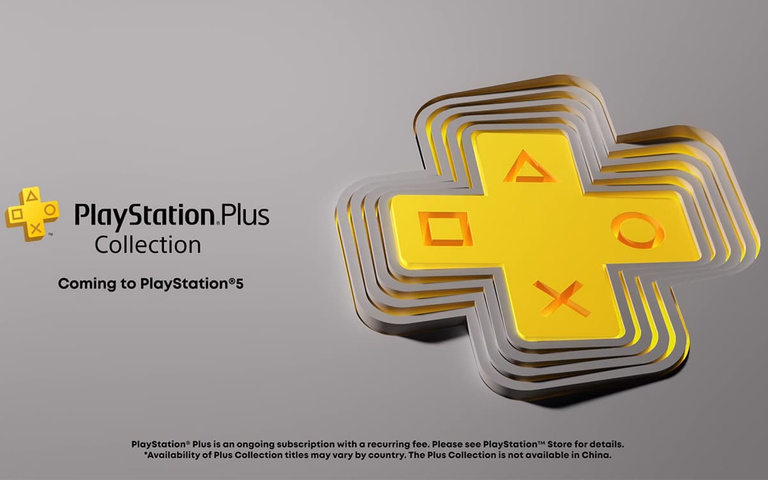 In the cloud, you will have to spend there on a lot of games, especially on the premium offer's undo catalog. There, some categories can only be accessed in the cloud, such as PS3 games. If you want to play the old classics, for which PS4 has not been re-released, you will have to try some cloud games. The cloud is great for playing right away without having to download a game, which is handy especially when you know that the PS5 only has 667GB of concrete storage, but on the other hand, it adds an overlay for video compression and high bandwidth requirements to make the experience enjoyable. So make sure you have a great connection provider if your target games are in the cloud. Ideally, connect your console to increase your chances of having a good time on the cloud. So, there are a few pitfalls that they don't fall into if you want to use your catalog effectively, depending on the platform you have. Now let's talk about subscription terms.
---
You are a PS Plus subscriber and PS Now =
Let's move on to some somewhat special cases. Imagine you're subscribed twice, to PS Plus and PS Now. This is the case for quite a few players taking advantage of the PS Plus benefits, the downloadable PS Now catalog and the cloud. So what happens now that the two subscriptions have been reworked and brought together? About this, Sony gives an answer: You will be transferred to PS Plus Premium, and this is the case for everyone who was already subscribed to PS NowYour commitment will continue until the end of the longest subscription. Basically, the payment will not be doubled, rest assured, so you will have the best of both worlds, because PS Plus Premium now gives you access to the various catalogs, current and old, but also to PC streaming, the legacy of PS Now, via an app called PlayStation Plus and is based on the remnants of the PS Now app. In the cloud on PC we have access to the same catalog as in the cloud on PS4, we remind you that PS5 has no advantage in the cloud, and the 100% non-physical game library, accessible on the cloud, is only about PS4 games. In fact, the selection is thus smaller than the overall game catalog, on console, but still qualitative and practical if you want to continue your games on your PC.
On the other hand, a small concern about tariffs, in a very special case. If you are used to playing PS Now on PC, and only on PC, and you paid €5 per month to enjoy it for a year, that is bad news for you, you will have to pay twice as much for the same service. In fact, if you only have a PC and don't have a PlayStation console, your use of the PlayStation cloud will at least double in price. The cloud is only accessible on PS Plus Premium now, and at best it will actually cost you €10 per month, for a one-year commitment. And suddenly, you'll pay for a subscription that gives you a lot of things that you won't be able to use, because you don't have a PlayStation 4 or 5 to enjoy it. The good side of things is that you can now access, on PC, a catalog of the classics, with new additions compared to the old version. And specifically the classics, let's talk about them.
---
classics
If you're a gamer passionate about the era of PSP, PS1, PS2, and PS3, then the Premium has considered you. If you pick up the third most expensive of the new PS Plus, you get a little extra: the retro catalog. By the way, it is quite chaotic and a little difficult to navigate as in other game menus. Sorting system error that does not yet allow sorting by machine. To find your way correctly, we advise you to go to your list of benefits, and enter the catalog of retro through this place. This way, you'll see a row layout that correctly divides your old catalog into multiple categories. There is a line for resampling, which usually expands the resolution to more modern standards, a line for PS3 games, which can only be played on the cloud. Then there is the last category in which Sony put the PSP, PS1 and PS2 games. A little peculiarity.
technically speaking, Most of them are emulated games, and some, especially some PSOne titles, such as Siphon Filter, Oddworld, or even Tekken 2, offer you many additional options that you can skip. Using the menu or touchpad buttons, you'll have access to a small overlay, where you can rewind your game, save as you go, or modify the display to adapt the screen and add filters. It is very useful to make these games affordable in 2022 and so it is useful to know. other privacy, The games that we have today in this category are PAL games, they work less well than the games in the English version, which were in NTSC. Sony will be rolling out NTSC versions online in the coming weeks, even in Europe, so remember to check which version you're playing according to your expectations. In a few weeks, you might have two options, the PAL version, which has the French translation, but is a bit delayed, and the NTSC version, which is more flexible, but only in English.
---
Choose your formulas carefully!
Come on, one last and one last little trap trick you have to avoid: the prices of the different formulas. Very obviously, if you don't want to destroy yourself and don't intend to resell your console within a year, Go for a 12 month subscription. It is very clear that the formula is the most beneficial, whatever you choose. Often times, if you subscribe for the month, you will pay a lot more than if you take the subscription for 1 year or 3 months. And again, the 3-month offer is a bit ridiculous. It saves you very little compared to a monthly subscription. The real good plan is 12 months, which makes you spend PS Plus at €10 per month, instead of €17 for one month. And see, if you take the subscription in the form of 3 months, it will cost you 16.66 euros instead of 17 euros, and you'll save almost nothing for a three times longer commitment.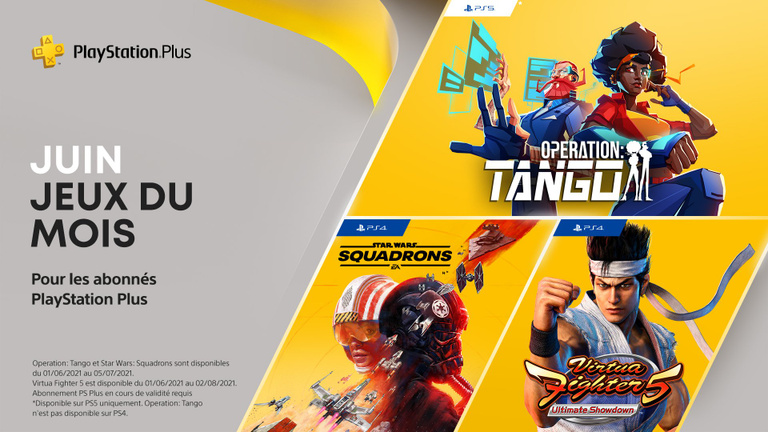 So paying 10 euros per month is much more interesting. So obviously Sony is giving you a little call to make a one-year commitment. The same scenario is shown in the price formula below, additional formula, €14 per month, €13.30 per month if you stick to 3 months, and €8.30 if you take the year. It is clear that it is worth spending 12 months. And quite honestly, among the three formats, for a difference of seventy-one euros per month on an annual commitment, it is very clear that the Premium offer is the most interesting of the Extra variant. It gives you, in addition, access to the cloud on your PC, to old games, but also and above all to trial versions of large games. And if at the moment there are about fifteen, it should happen abundantly in most Triple A cases, enough to give you a great testing platform.
---