" red ball foul ', Freed Young, seriously, this ruling is unlike any other. Nando de Colo He had to take the match whistle. After a few minutes, he will put on his training uniform with another team of budding basketball players. This week, the French international is in Nort-sur-Erdre, north of Nantes (Loire-Atlantique), where he has set up his summer camp for several years.
Seventy young people, aged between 10 and 17 years, from all over France, are present at this edition after two years of absence due to Covid. Nando's doesn't just go there to show up. or " Just to put the name on the shirt. " no, " It's really something that interests me. So he got into it, really.
" I think it is always good to pass on to young people what I have been able to experience. We try to teach them the basics to try to pass the level. I took care of planning. It is important for me to be able to educate this young generation. I did Throughout my career, or even before ' says the 35-year-old.
The latter remembers the time when he accompanied his mother, a coach, to certain tournaments, when he was younger. " I left with two teams. She had one, I was training the second band when I was 10-12 years old. I've always loved doing this exchange, not necessarily just with the youngsters, but with my teammates. ", continues the former Tottenham Raptors player (2012-2014) who gave a few minutes to BasketUSA to discuss his news, in particular his recent signing at Asvel.
BasketUSA: Why is that signature in Asvel? What goals do you want to set after winning everything at the European level?
Nando's from Colo: I don't have a French championship title yet, so we can start from there. After that, the project in general pleases me. To be honest, I have been in contact with two teams and three clubs: Monaco and Valence above all. Every time the question was asked, I explained: Valencia only has one year in the Euroleague, so it's hard for me to imagine myself. Monaco, it was a bit the same story. I have so much respect for Valencia (note: where he played from 2009 to 2012) that it bothered me to go back there for a year and see after what might happen, if I had to leave… In the end, it was like I played between Asfel and Fenerbahce. I'm out of three years where it's been complicated in general because we change coaches and staff every year. We still managed to grab the title of Turkey champion this year. But starting from scratch is not always best if you want to go as far as possible. Lyon has little experience in the Euroleague and has ambitions of the top 8. That's good, you have to go step by step and get the fourth title (in a row) for the French champion. Don't go too fast, it won't be easy. The club is trying to structure, and I hope I can bring my experience and move things forward.
Did your closeness to Tony Parker play into the balance?
no ! To be honest, no, no. In terms of career choices, for me, I'm trying to see the project as a whole. It's never good if the boss wants you but behind you, you don't know exactly how it's going to go. As I told Tony, I'm more interested in the project than what's in the contract now, especially at this point in my career. But I explained to him that I wanted to talk to TJ (note: Parker, coach) so that he also had his feelings for the team, and how we could all grow together. As my career progressed, I also learned to develop this relationship with various coaches. The classes are too long and even longer for me and the role I'm going to play on the team.
A leadership role can we imagine?
There is no specific role. This will happen gradually. On the pitch, I think people are smart enough to know what I can give the team. Obviously, the roles will be put into place. What will be important is how the team is managed so that it can last throughout the season. We will have ups and downs, like any team. I don't know all the guys so obviously it's up to me to adapt to each other. But that's still the role I've played in almost the past few years.
How did you react to Victor Wimpanyama's departure, which happened just hours before your signing was announced?
I didn't necessarily sign up to be with Victor. I know the player because we've been seeing him everywhere lately. I don't know the person. It is true that Tony, when we began the discussions, made it clear to me that in addition to everything he expected of me, for this young generation it was the role of "mentor". Whether in Fener or in Moscow, as soon as there are things to say, I say them. This is how we get things done. When we learned that he preferred to go another route, he is free, and this is his choice. I didn't count on that one way or the other.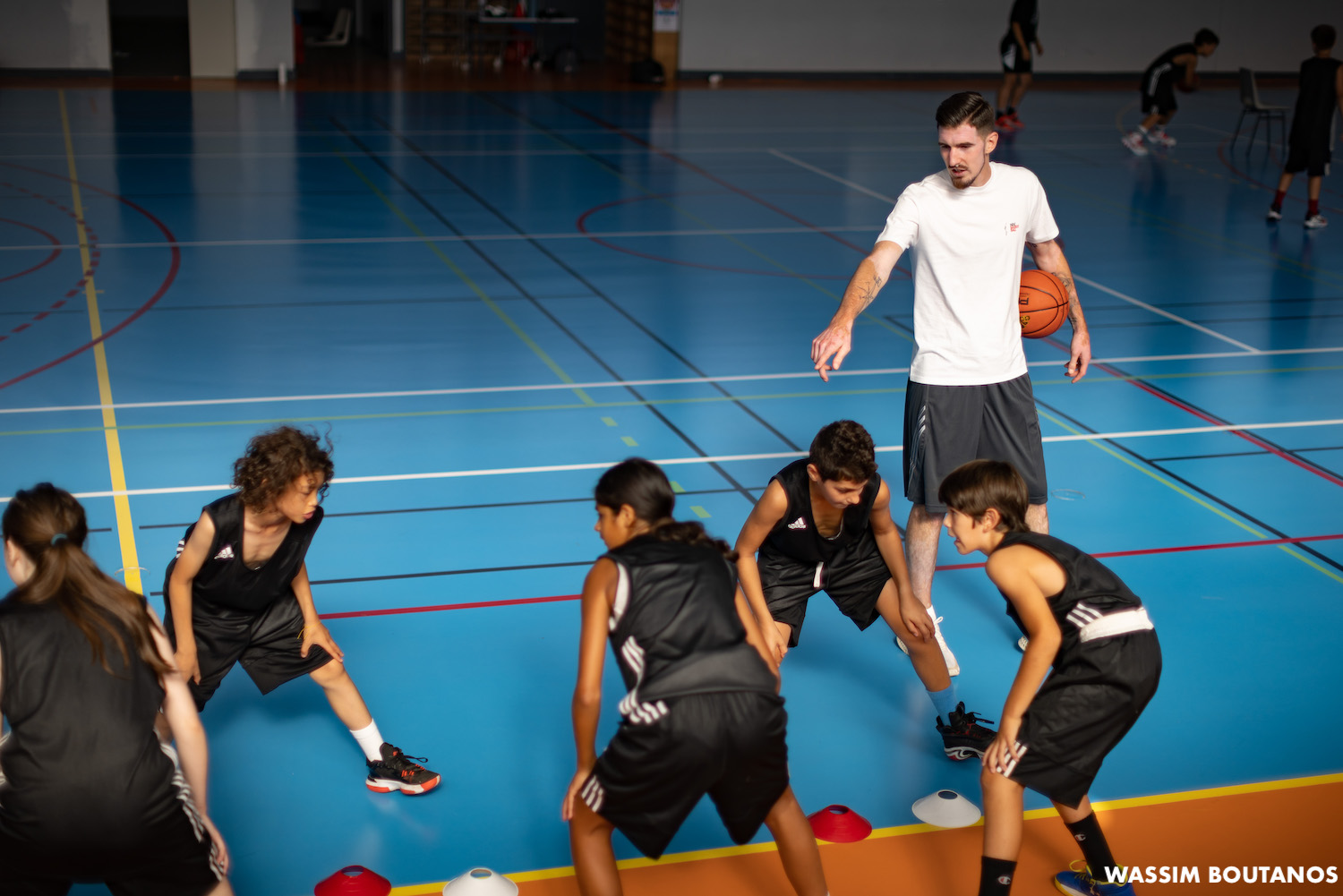 During your negotiations with Asvel, did you know that the Raptors, who you played with in 2014, have once again activated your Qualifying Offer, making you a protected free agent?
It seems that every year. If I ever go back to the NBA, if a team wants to sign me and join the Raptors, I have to go to the Raptors. Don't do much more for me. I loved my few months in Toronto, but today I know very well that the NBA has been behind me for a few years now. Seeing this kind of news, it makes me smile but nothing more in the near future.
Have you thought about the NBA in recent years?
The real moment I hesitated was in 2016, when I extended my CSKA membership. Lots of teams were interested but at what level? It was still very mysterious and we know that in the NBA, this happens especially in July. There, I re-signed right after the fourth final, the season wasn't over yet during May/June. I didn't ask myself the question anymore, but it was the only time something could be done.
Ten years ago, I played a hundred NBA games (about 4 points, 2 rebounds, 2 assists in 12 minutes on average). Do you have any regrets about this experience?
No, no, no, no regrets. Life in general is made of choices and opportunities. I clearly think I didn't have the opportunities I wish I had. I found myself in a Tottenham team that was well organized and coming from Europe, I didn't necessarily have all the information I wanted to be able to impose. I had a good time. Every time I spent a few minutes playing I was able to show something off. In some matches where you're under two or three minutes, it's immediately more complicated. It wasn't easy back then, but no regrets. I kept learning and my return to Europe went well.
Other players who dominate Europe have had similar experiences…
There was a lot and there will be more. We get into a discussion that could continue until tomorrow. Some players have shown that they are capable, others less so. It's the same in reverse: a lot of Americans come to Europe thinking it will be easy and in the end they can't adjust to the game, and it's not just a question to adapt, these are also opportunities. Sometimes I'm told that the European game is better for me. So, yes and no. Yes, because I offered certain things. But if I look at the games I was able to play in the NBA, over a little over ten minutes of playing time, I still showed that I could play.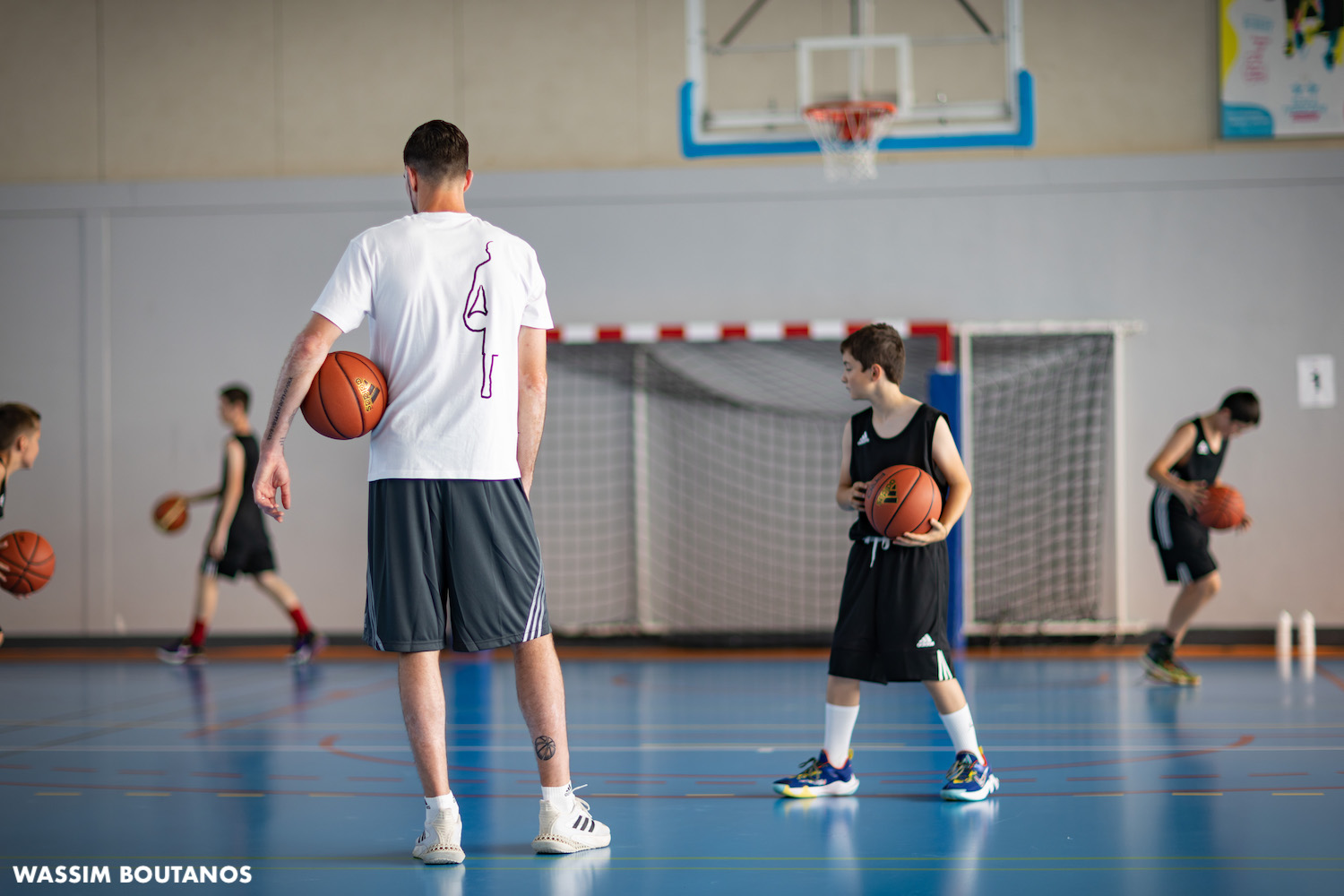 The other information from your summer was your choice to skip Euro 2022 next September. How important is that to you?
You have to do the math. Since 2007, I've linked seasons and summer. In 2014, I didn't participate in the World Cup but I went to the end of the preparations. In 2018, I did the windows in June and September. I haven't taken a vacation since then. I'm not the only one in this situation. I think Nico (Batom) missed a maximum. When the seasons go from September to mid-June and then you have to follow up with the France team, at some point you also have to put things in place. I just thought about what would be best for the rest of my career. Obviously I want to go to the Olympics (2024) and for that, I need a break today. It's good to be a little more with the family even if we're not bad on the road. Of course, I will keep track of what happens. There is a way to get a great result, and I hope they do.
How do you see yourself after two years?
I am fine today. I have at least two big seasons before Asvel. Then the Olympics, it'll probably be the last with the blues. I don't consider it an early retirement with the France national team. I want to be part of the team because I can contribute and because we want to get a result. It's not just goodbye, I don't really care. There, I have to explain why and how regarding this summer. But if the silver in Tokyo was my last game for the Blues, I wouldn't need everyone to know about it before it happened. I want to have a great season with Asvel, and we have a good World Championship (2023) to prepare for the Olympics where we will aim for the gold. While I remain humble, I believe we have the qualities and manpower to get them. It is not overestimating ourselves to show ourselves the gold medal. We know that the US team is still very strong and that other countries will start to climb. But focusing on us is the most important thing. In the back, I will definitely have one last contract. We'll see how it goes.