Business news Resident Evil 2, Supermassive Games, Haven Studios… This week's trade news
Sales figures, studio purchases, financials, developer transfer window, investments… If these topics interest you, you've come to the right place. We bring you an update on business news for the past week.
index
The massive games (The Quarry, Dark Pictures…) acquired by Nordisk Games

Haven officially joins PlayStation Studios

Resident Evil 2 has sold 10 million worldwide

Europe charts: F1 22 in sales in June

Briefly in this week's business news
The massive games (The Quarry, Dark Pictures…) acquired by Nordisk Games
Supermassive Games specializes in narrative horror games and is now owned by Nordisk Games. The subsidiary of the Danish media giant already owns 30.7% of the studio since last year, and has therefore decided to buy the remaining shares for an undisclosed amount. "We have an ambitious growth strategy for Supermassive Games and being a part of Nordisk Games is only strengthening it." I'm very excited to see where the security this partnership provides and continued access to Nordisk Games will lead us," commented Pete Samuels, CEO of the studio.
Founded in 2008 in Guildford, England, Supermassive Games has a longstanding partnership with Sony on games like Start The Party! and Killzone HD, Until Dawn, and The Inpatient. The studio, which now has more than 300 employees, released the saga The Dark Pictures with Bandai Namco as well as The Quarry with 2K Games. The next dark pictures, called The Devil In Me, are also planned for this year, still in Bandai Namco.
Nordisk Games has been increasing investments in the video game sector for a few years now. The company notably bought Avalanche Studios (Just Cause, Contraband…) in 2018 before buying 40% of Spanish studio MercurySteam (Metroid Dread, Castlevania: Lords of Shadow…) in 2020.
Haven officially joins PlayStation Studios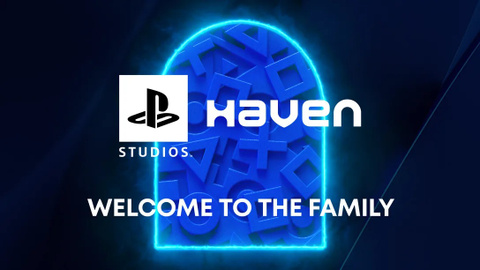 Sony's acquisition of Haven Studios was announced four months ago. This new landmark is an opportunity to learn more about the operation of Haven Studios thanks to an interview published in gaming industry. Founded in March 2021 in Montreal by Jade Raymond and about two dozen former Google Stadia members, The team now consists of 106 employeescompared to about 50 last October, Most of them worked before At Ubisoft Montreal and/or Stadia. as announced, Their first big project is a new AAA multiplayer licenseIt is one of several gaming services that Sony plans to launch in the coming years.
Growing up in the heart of the pandemic, the studio has the peculiarity of immediately implementing tools optimized for remote work and counting in its ranks. Twenty cloud engineers. Their goal: to facilitate the creation of game services, which is usually quite heavy due to the fact that it is constantly updated and full of content. We've seen that for example with Destiny 2, which had to delete content to make room for new features, it's a complex problem to manage.
We also know that Mark Cerny, the lead engineer for the PS4 and PS5, is working with the studio and more specifically with the R&D department. "It's not just about the cloud, but it's also about more future research and development. I can't say much at the moment, but that's clearly one of the things that we like about our partnership with PlayStation. Of course, Mark Cerny who's also kind of a rock star." And it's really exciting to be able to collaborate with him."Jade Raymond commented.
Resident Evil 2 has sold 10 million worldwide
After last week's Monster Hunter Rise, it's Resident Evil 2 Remake's turn to break the symbolic figure of 10 million copies sold worldwide. Originally released on January 25, 2019 on PC, PS4, and Xbox One, the title received a small boost last month with the release of the PS5 and Xbox Series patch. It has now sold twice as much as the original game that was released for PlayStation in 1998. It has been a huge hit, one of which is The biggest in Capcom's history Behind Monster Hunter World (18 million sales) and Resident Evil 7 (10.8 million).
The publisher continues to do well with its main franchise, as evidenced by the releases of Resident Evil 3 Remake (5.2 million) and Resident Evil Village (6.1 million). The latter will also get a gold edition and narrative DLC (Les Ombres de Rose) on October 28, as well as a remastered version on PlayStation VR2. Resident Evil news is far from stopping there as a new series has been shown on Netflix, while Resident Evil 4 Remake will be released on March 23, 2023.
Europe charts: F1 22 in sales in June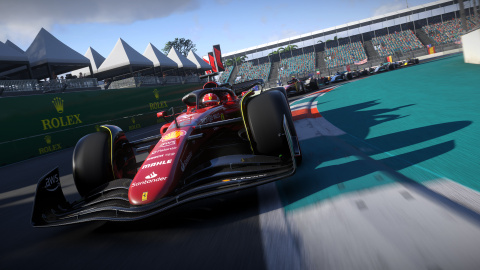 After a particularly quiet month in May, video game sales rebounded again in June thanks to a few notable releases. According to the numbers mentioned gaming industryAnd the 12.8 million games were sold in European increase of 30% compared to the same period in 2021 and 52% compared to May 2022. We can highlight the huge share of digital services, 8.1 million of these sales were made via downloads (an increase of 33% over one year, and 65% over one month), knowing that sales on the eShop for Nintendo games were not taken into account (as it was not disclosed by the manufacturer).
This does not prevent Mario Strikers: Battle League Football will be the 3rd highest score for the month of June And the best-selling physical game of the month. he has Particularly successful in France, it achieved 40% of its European sales in France ahead of Germany, which accounts for 19% of sales. In just three weeks, it has already surpassed the overall score for Mario Golf Super Rush, which was released in June 2021.
But it's F1 22 that takes first place, while only the Champions Edition was available as of June 28 (July 1 for the Standard Edition). It was in Germany and the UK that he achieved the most success. Another novelty in the ranking: The Quarry, the new narrative horror game from Supermassive Games, which moved to eighth place. Its release was even better with sales 19% higher than the studio's previous game, The Dark Pictures: House of Ashes, which was released last October. We leave you with the top 20 complete games, featuring the latest LEGO Star Wars titles The Skywalker Saga, Elden Ring, Horizon Forbidden West, and other older ones like GTA 5, Minecraft Switch Edition, Dragon's Dogma or Civilization VI.
F1 22 (EA)
FIFA 22 (EA)
Mario Strikers: Battle League Football* (Nintendo)
Grand Theft Auto 5 (Rock Star)
LEGO Star Wars: The Skywalker Saga (Nintendo)
Nintendo Switch Sports (Nintendo) *
Red Dead Redemption 2 (Rockstar)
Quarry (2k games)
Horizon: Forbidden West (Sony)
Elden Ring (Bandai Namco)
Mario Kart 8: Deluxe (Nintendo) *
NBA 2K22 (2K Games)
Football Manager 22 (SEGA)
Star Wars Jedi: Fallen Order (EA)
Gran Turismo 7 (Sony)
Sid Meier's Civilization VI (2K Games)
Far Cry 6 (Ubisoft)
Assassin's Creed Origins (Ubisoft)
Dragon Dogma: Darth Arizin (Capcom)
Minecraft Switch Edition (Microsoft)
* Download sales do not count
Briefly in this week's business news
In addition to Haven Studios, Sony has also finalized the acquisition of Bungie (Destiny 2), which was announced last January.
After selling 2 million copies in one week, Sunbreak's Monster Hunter Rise expansion has now reached 3 million.
Also doing very well for Cuphead's DLC (The Last Delicious Course), which has already reached 1 million sales.
Teenage Mutant Ninja Turtles: Shredder's Revenge has also racked up 1 million sales, a month after its release.
SELL has revealed the actual best sales in France for the period from 27 June to 3 July. Mario Strikers tops Battle League Football for the fourth week in a rowIt is followed by Horizon Forbidden West (PS5 version), F1 22 (PS4 version, then PS5 version) and Nintendo Switch Sports.
Nintendo announced the acquisition of Dynamo Pictures, a Japanese animation studio that has worked on the (Yuri on Ice, Ghost in the Shell: SAC_2045…), films (Kingslaive Final Fantasy XV), and (Metroid: Other M, Final) games. -2…). This Nintendo Pictures will be renamed once the process is completed. Nintendo's goal is to enhance its production capacity by "Visual Content" Show their licenses.