The Wentworth BMW Championship in the elegant suburbs of London will have a special flavor this week. In addition to the sports controversy over Harry Colt's trajectory, the news should happen in locker rooms and not in comfortable lounges. For the first time – and the last? – The 18 LIV Golf players will play a tournament with the champions of the PGA Tour tournaments and a DPW tour.
A strange and tense situation with unforeseen consequences could lead to a settling of scores and an eventual transformation in the development of the world's professional golf game. McIlroy who "hates LIV" doesn't utter the words…as many of his colleagues who are drawn to the brilliance of Saudi money are scattered one by one.
Other facts about the evolution of rules or respect for environmental standards confirm an ongoing revolution in which it is difficult to imagine tomorrow's winners.
One fact is certain: the war is open and it is unfortunate that the authorities involved did not have the intelligence to gather around a table to devise the best plan for the development of world golf, professionals and amateurs. Fans of this world-class, centuries-old sport can only regret it.
We asked two leading French and European golf experts, Bernard Pacasio and Evan Morris, to speak as Wentworth opens its doors. Golf Planete publishes its forums today, which is a small step in preparing for tomorrow. Row
Golf and the World in 2022 or "Who Knows Me Won't Be Surprised"

Bernard Pascasio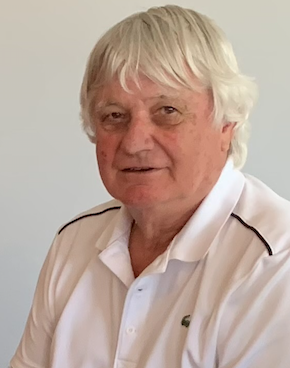 Passionate about the game, I watched on TV the best players in the world compete in the FedEx Cup Final Tournament (East Lake Golf Club, August 25-28, 2022). Besides the sheer fun of witnessing the best of today's game and the players, I was shocked – and stunned – by the intervention of the local rule used for amateurs, Winter at their club: "We put the ball". Those who know me will not be surprised.
silly rule
This rule seems to me quite funny, even ridiculous, to professionals like McIlroy or Scheffler. If limited to the first two rounds, it remains essentially useless in world-class professional competition.
This unworthy practice is extracted from this sport which, let us never forget, remains a game, and a good part of its interests, intimately connected with the player's personal and intimate confrontation with the uncontrollable external objects born of imagination without the end of Mother Nature: wind, rain and sun Unexpected rebound, temperature too low or too high, etc.
excessive watering
The same is true of overwatering on large modern golf courses. The balls no longer roll, even in the middle of summer. This does not bother professionals who have perfected their clubs and strokes, but it deprives amateurs, even those with good disabilities, of the "summer golf" that makes them more proud of their game and of these new clubs always more performers. Golf is a game and still is, invented by the Scottish shepherds who, to pass the time, threw the ball into the bog by their sheep and played the appetizer in the most skillful way, often in the wind and rain, currents of these lands.
I love links
Personally, that's why I like connections: nature still plays an important role there, and whether or not the ball is put in, and whether the ground is dry or wet, it's always better who comes out. Over-development, in materials as in course design, deprives us of these risks (in English in the rules of golf the word "risk" is used for the obstacle) that makes the salt of the game, and the match between the players. But perhaps Mother Nature, with the climatic turmoil going on around the world, will, at least for some time, solve the issue of excessive watering of golf courses!
Today's heroes come from all over the world. I am very unhappy that we have not found a man of Philippe Chatrier's caliber to establish a world circuit as this great man knew how to play tennis in his time.
Two general notes
Around the world of golf, the birth of LIV Golf, under the leadership of the formidable champ who was Greg Norman, seems to generate serious difficulties among the pros. I will not make any comment on the substance as I do not have sufficient knowledge of the issue, but I will make a couple of general observations and common sense.
1) It is very unfortunate that all those rich and intelligent people who manage the huge money generated by golf around the world have failed to come together to discuss the terms of organizing a world tour. And with the desire to reach a general agreement that satisfies everyone. Because today's heroes come from all over the world. I am very unhappy that we have not found a man of Philippe Chatrier's caliber to establish a world circuit as this great man knew how to play tennis in his time.
2) This separation into two "tribes" of the best professionals in the world will result in significant collateral damage and cause injuries that will divide us for years. Just thinking about sacking the European Ryder Cup team captain! What value will this meeting have now, if we are deprived of some of the best?
Back to basics
If there is still time, let's go back to the "real" facts, to what made golf a deeply human and exciting exercise that it wasn't so long ago and which has made it so successful in so many countries. Let's go back to basics and, if necessary, sometimes forget the power of money and technological brutality. Thanks in advance, St Andrews!
Bernard Pascasio
---
The transgressions of professional golf at the Wentworth Crossroads
by Evan Morris
---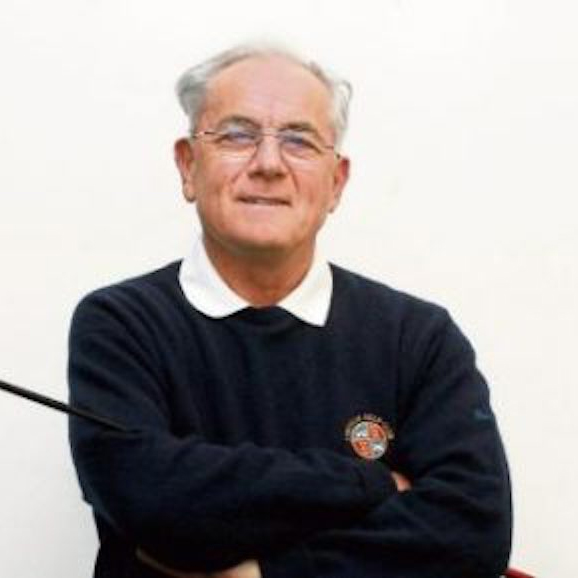 Since its opening in 1926, the Harry Colt-designed Western Course in Wentworth, near London, has been known for the difficulty of this course. During World War II, when German prisoners of war were brought in to clear the overgrown vegetation in the last six holes, the course was called the Burma Road.
combat sport…
Today, in 2022, another forest has conquered Wentworth if we are to believe the comments generated by the last golf war. The tensions are so much that some golfers seem to want to counter the hits, and for the time being content with sending out often violent verbal scoops. Professional golf, a combat sport, is definitely at a crossroads.
After winning his third PGA Tour Championship in East Lake last Sunday, Rory McIlroy made no secret of his feelings: "I hate LIV Golf. I really hate it. I don't know how I'm going to endure playing alongside the eighteen LIV golfers registered on this BMW course." "If you believe in something, you have to express it. I hate what LIV Golf does to golf. It doesn't suit me at all."
Then we imagine the exchanges in the locker room tense and full of bird names! Expecting this to lead to a physical confrontation is a good reason not to miss a minute of the championship on TV!
I don't blame the LIV players but…
Personally, I don't blame golfers who, at the end of their careers, joined LIV. After doing their best, they're willing to risk ending their career on a sore note that might give them the biggest check they've ever had in that career. So let them go! What I don't understand is why they want to keep playing where they are no longer expected or allowed: this leads to unnecessary public wrangling. They made a decision: let them live with it!
Greg Norman, had long known that he was wasting his time trying to negotiate the PGA Tour. Since we're not used to thinking of professional golf as an industry, this is what it is: a big business that gets bigger every year. Behind these huge numbers are carefully designed partnerships with tournament sponsors from major corporations, charities that share revenue, television networks that pay millions of dollars for broadcast rights, and more. In this context, any PGA Tour member is prohibited from playing a non-PGA Tour without prior permission. Without this strict rule, the PGA Tour would have already been swept away by the LIV-carrying financial tsunami.
Clarity and transparency are required
Eamonn Lynchcolumnist for Golf WeekExpresses the situation better than anyone else: "Commissioner Monahan must prevent the PGA Tour from suddenly becoming a LIV light, sub-LIV, with elite players invited to play three-day, rifle, no-cut tournaments. The Tour cannot afford to lose the game… In its new announcements, the PGA claimed that It has enough money to guarantee players a satisfactory number of tournaments and prize money. It remains to be understood better the Player Impact Program (PIP) which, according to our information, represents a sum of €100 million for the top 10 players of the year. A way to counter LIV proposals will be there. A need for a little clarity, from the monthly arrangement, for example. Moreover, we must not stop there when it comes to transparency. It will be necessary to abandon the well-established culture of confidentiality and be firm in disciplinary matters."
I am not a fan of LIV Golf. I have never looked at him. But I'm not a fan of the PGA Tour and its tyrannical economic monopoly. Above all, I hate PIP-type financial arrangements and organizing tournaments aimed at favoring the privileged few. Professional golf doesn't have to be a merit.
Le Smart Leaf..
If LIV is really smart and really wants to live up to its own motto: "Activate golf", it will have to stabilize for the long term and therefore consider investing a fraction of the millions in the second and third world rounds, not to mention the funding of educational academies and gaming infrastructures intended for the general public. But that won't happen: because that vision is not part of the DNA of Greg Norman and his bankers.
Game run by R&A
If enough players get the Saudi money, how will the PGA Tour survive the bleeding? American and European circles have no choice but to hold out. The BMW Championship in Wentworth will probably be the last occasion where we will see members of LIV Golf and players from DPW and PGA participate in the same tournament: in short, 18 "bads" against "good guys". It's a potentially damaging clash with unforeseen consequences between two groups that tackle golf, a game run by Royal & Ancient in a traditional, polished and elegant way.
Evan Morris, Irish journalist and writer
© Andrew Redington / GETTY IMAGES EUROPE / Getty Images via AFP